Flowering period of cannabis
Flowering period of cannabis
admin
/ May 17, 2021
0 comments
Flowering period of cannabis

To buy high-quality cannabis seeds is not enough, you still need to know how to grow it right. One of the main stages in the development of marijuana is blooming. At this time his bumps formed, pass into the active period of development of trichomes, and, of course, THC increases. Cannabis flowering is the peak of its maturity. Therefore, the grower must not to miss the moment of harvest.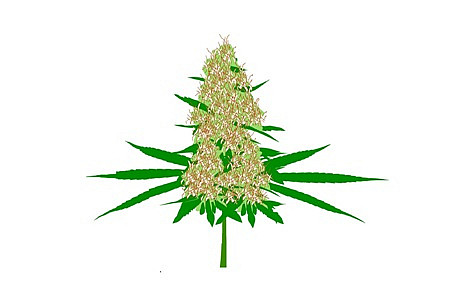 What types of cannabis bloom exist?
These types are divided into two large categories:
Photoperiod blooming
It comes at a time when daylight hours are reduced to 12 hours. If marijuana is in the open ground, then this moment occurs at the end of summer or at the beginning of the spring. Most varieties begin to bloom in August, and harvesting takes place in November. But there are plants more slowly. For example, cannabis sativa blooms longer - up to three months. Therefore, some of the varieties in the middle climatic zone cannot be grown (in the outdoor) due to a strong colding in the fall. There are also very fast-blooming varieties. Indica cannabis blooms sometimes occur in just 8-10 weeks
Autoflowering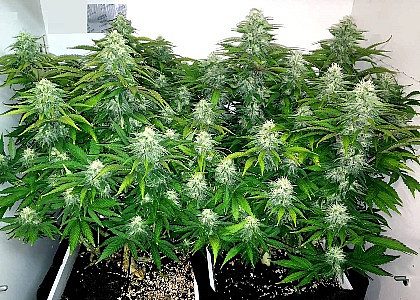 Separately, it is important to luck after the blooming of auto flowers. They themselves are genetically modified. The marijuana flowering time in this case does not depend on what time of the year it is, how many hours of daylight hours there are and what cultivation method will be chosen by the grower. The flowering period of cannabis is from 8 to 10 weeks. The advantage of auto flowers is that after harvesting, you can cultivate this area several times until the days become completely cold.
Flowering Marijuana - Three Main Steps
Specialists know 3 flowering periods:
1. Pre-flowering (the beginning of cannabis flowering);
2. Blooming;
3. Ripening.
Pre-blooming is the period when the first buds begun only to form on the bushes. In most cases, inflorescences are formed between the fourth and sixth nodes. The time when marijuana is in the pre-bloom period is approximately 2 weeks, but sometimes it can be different. There are also bushes which in couple of days the second stage will start – it is flowering. During this period, kinds of cones are formed on the bush, which is located near the internodes. Sometimes the plant does not want to bloom on its own that is why growers have to stimulate cannabis bloom.
The regular seeds during flowering have the known sex of the plant. The male plants are covered with small balls that look like the grapes. And for women, they have a pestle, which seems like small fibers. The female plants are so interesting for growers, because their inflorescences have a high level of THC and are very dense.
The characteristic features of flowering Indica and Sativa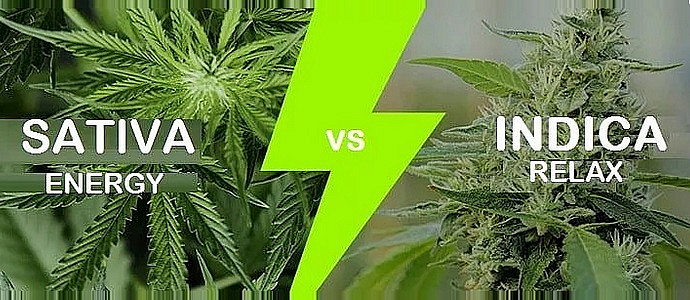 The flowering of Indica is faster than the flowering of Sativa. The bushes are small, strong, bloom early and bloom much faster than Sativa. Vegetative growth is also much more active. The cold climate where Indica originally appeared, prepared it for completion of flowering in a rather cold season. Flowering begins mainly with a noticeable reduction in daylight hours, and ripening can occur until the first winter frosts.
Sativa blooming is much less dependent on the light cycle, because it came to us from the evergreen tropics. Her vegetation is long, due to this which the bushes sometimes grow up to six, or even seven meters in height.
The subtleties of care during the flowering period of marijuana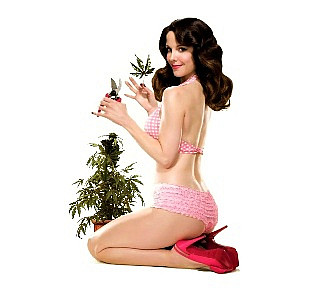 There are some important advices for caring of flowering marijuana:
• It is better to water bushes often, but not very plentifully. Despite the fact that at this time they actively absorb the water, do not flood them. In some cases, this leads to the active formation of fungus and mold, this should be avoided in every way;
• If the inflorescences are heavy and filled with resin (typical for some varieties), then you need to tie branches in time. Otherwise, they can break under their own weight;
• For most varieties, it is recommended to have light hours from ten to twelve hours;
• In indoor, the air temperature should be no more than 28 degrees during the daytime and at least 18 degrees at night. Experienced growers say that the most reasonable difference between day and night temperatures is up to 10 degrees;
• Do not allow the humidity to be higher than 50%. This is important primarily for Indica. Sativa grows with higher humidity without problems. But for hybrids, the requirements for humidity are very individual;
• It is better to use organic and natural fertilizers for footing. This combination is the best for the bushes; they grow larger and are characterized by higher productivity.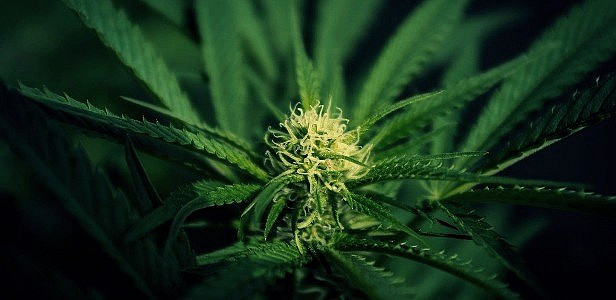 Please note that some of the varieties of marijuana during the flowering period in the last few weeks are recommended to be placed in a completely dark room. In these conditions, resin is much more actively produced. It is also worth remembering that during all the flowering period of cannabis the smell is too strong, which are different depending on the variety. If marijuana is grown in indoor, just charcoal filters and air purifiers can save the situation. Although there are many cannabis varieties that practically do not have a characteristic smell during the flowering period.
*All information provided is for informational purposes only and is not a guide or call to action.
** We remind you that the use of marijuana seeds as a sowing material (cultivation of cannabis in order to obtain a plant) is crime in many countries.
Comments